Virtual Summit Overview
You're invited!
Join us for 3 days of virtual workshops this September, 12th-14th, 2017 at the 2nd Annual Safety and Emergency Readiness Virtual Summit.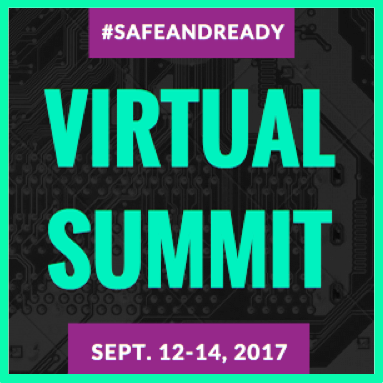 National experts will teach you how you can prepare your organization or community for the most devastating disasters, including:
Cyber Attacks
Active Shooter/Active Threat
Violent Extremism
Complex Coordinated Attacks
Natural Disasters and more...
For a better idea of what to expect, view recordings from the 2016 Virtual Summit.
---
Call for Presenters - Accepting Submissions now thru July 19th, 2017
Are you a leader with expertise in crisis, risk, or emergency management? We're seeking captivating presenters who are excited to share their knowledge. Complete this short web form if you're interested in being a presenter.

Pictured above: 2016 Virtual Summit Presenters